La Cordée Nantes on
Fouré street !
A long time ago, this two-story building used to be… a banana factory (a ripening facility to be more precise). Although little of our activity today has to do with bananas, we kind of love this story. Don't you?
The Cordée Fouré opened in november 2016, in the heart of the Madelaine-Champ de mars district. It has plenty of natural light, a really nice terrace (or so I've heard), meeting rooms, and hosts a cheerful and tight-knit community. 
With plenty of natural light
The team – Myriam
&

Laetitia
Myriam & Laëtitia will greet you at la Cordée Fouré, and will give you a tour of bright and stylish renovated warehouse. You will also find them at la Cordée sur Erdre ! 
Depending on the day of the week, you might run into either of them… and if you are lucky, both ! So go ahead and book a trial day now 🙂
Membership

Hourly rate
Monthly ceiling
€29 / Month

€3 / Hour
€248 / Month
We wanted to make coworking as flexible and accessible as possible : you can access any Cordée 24/7 with your badge, and only pay for the hours you spend there.  
ABOUT THIS CORDEE IN OUR BLOG (in french)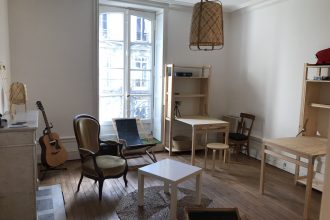 23 October 2019
Fin des travaux Le timing était serré, mais ça l'a fait ! Il faut dire qu'on a pu compter sur une équipe de choc,…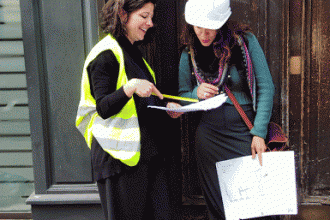 25 June 2019
Le mois dernier, nous vous annoncions notre souhait d'ouvrir une deuxième Cordée nantaise. Le projet se concrétise aujourd'hui car, oui, vous avez bien entendu,…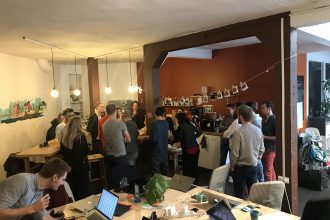 26 December 2018
Une chose est sûre : les Nantais savent faire la fête ! Vendredi 14 décembre, la Cordée Nantes fêtait ses 2 ans, au son…