La Cordée République
 in Villeurbanne!
La Cordée République (Villeurbanne) opened in november 2017.
Come have a cup of tea or coffee, try it out for a day or rent a meeting room !
It's located right accross the Chanteur parc and is near the metro station. This new Cordée is both charming and welcoming, we loved it at first sight and we certainly hope you will too.
Large bay windows that looks onto the street
The team – Capucine
&

Marianne
Capucine et Marianne se feront un plaisir de vous accueillir à République, sous une ambiance festive, musicale, sportive et ludique 🙂 Un billard, une guitare, une estrade, une salle de méditation et des jeux de sociétés pour bien finir le repas. Marianne vous accueillera le lundi et le mardi, tandis que Capucine vous accueillera le jeudi et vendredi !
Membership

Hourly rate
Monthly ceiling
€29 / Month

€3 / Hour
€248 / Month
We wanted to make coworking as flexible and accessible as possible : you can access any Cordée 24/7 with your badge, and only pay for the hours you spend there. 
ABOUT THIS CORDEE IN OUR BLOG (in french)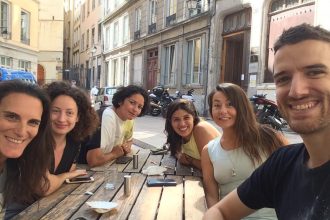 13 September 2019
À la rentrée de septembre 2019 commence, dans les Cordées de Lyon, une phase d'expérimentation : deux Couteaux suisses co-gérants par Cordée. C'est un…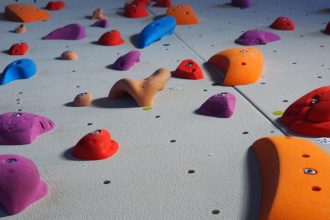 7 February 2019
Il y a deux ans ouvrait une nouvelle Cordée à Lyon, près de la gare de Vaise, la Cordée Valmy, animée par Lionel. Que…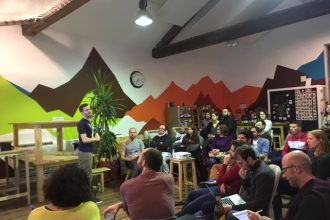 10 December 2018
L'envers du décor est un exercice auquel se prête joyeusement l'équipe de la Cordée régulièrement, et qui consiste à informer et demander les avis…