La Cordée Annecy in the Alpes!
What a sunny place, with windows all over ! You will feel as if you were working outside. Except it's warm all the time. When it's really hot, you can enjoy one of the two terraces, away from the busy streets, with a bit of shade and plenty of fresh air.
There's also: a kitchen, a quiet space, 3 meeting rooms, a shower for the sports addicts, and a nice community of happy workers led by Carine, the Couteau Suisse (Swiss knife, our "space manager").
Carine is a huge fan of… koalas, Friends (the show, although she also loves her own friends), and food. She already managed to save her Cordée from a giant flooding coming from the upper floor apartment, and specializes in gigantic meals.
Membership


Hourly rate
Monthly ceiling
€29 / Month

€3/ Hour
€248 / Month
We wanted to make coworking as flexible and accessible as possible : you can access any Cordée 24/7 with your badge, and only pay for the hours you spend there.  
ABOUT THIS CORDEE IN OUR MAGAZINE (in French)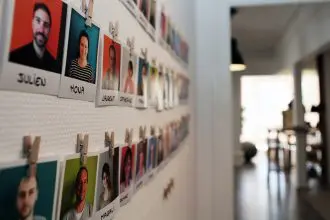 31 August 2020
Cette année, cela fait 5 ans que je suis arrivée à la Cordée d'Annecy ! Un long chemin parcouru et que d'avancées pour cet…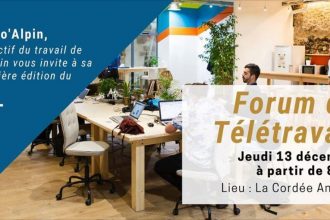 3 December 2018
Dans un contexte politique tendu autour de la mise en oeuvre de la transition énergétique, le télétravail présente un potentiel majeur d'amélioration de la…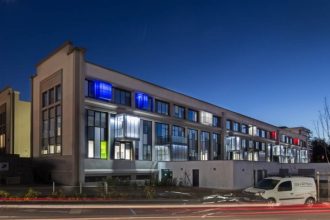 18 January 2018
La Cordée Papeteries a fermé ses portes le 31 décembre. Comme pour tout projet qui ferme ses portes, cela rend forcément un peu triste….